Australia: Care to be taken into account in the water
What you should know to adapt to a country with an aquatic culture.
Australia: Care to be taken into account in the water
In Australia we are going through summer and so that you can enjoy it you must also be attentive and inform yourself about the care you must take to adapt to a country with an aquatic culture.

The beach, rock pools, inland waterways, and swimming pools are very popular this season. We tell you certain precautions that you must take into account to prevent tragedies. Learn from the experts the skills to be safe in the water.
BEACHES
Taking swimming and/or surfing lessons for a while will help you gather the necessary skills.
Lack of knowledge is a big problem. You must inform yourself and pay attention to the signs and flags to swim in a safe area. The safe area to swim is between red and yellow flags.
You always have to be aware of where the professional lifeguards are before entering the water.
Watch out for rip currents.
Wear suitable clothing for swimming.
If you find yourself in trouble, stay calm, raise your hand and yell for help.
ROCK POOLS
Waves inside rock pools are a risk, so be aware of surf conditions.
Before entering the pools, think about the depth of the pools and enter through the shallow end.
Be aware of underwater dangers.
INLAND WATERWAYS
To enter , you must do it slowly and checking the depth of the water .
Never jump to enter the water, enter from the shore.
If you have the idea of going sailing or fishing, make sure to put on a life jacket to keep you safe at any time.
Do not drink alcohol if you plan to swim.
Know your swimming ability and for more safety you can take swimming lessons.
Beware of underwater dangers.
Go swimming accompanied , so that someone takes care of you and you them.
Learning CPR (Cardio Pulmonary Resuscitation) is a great idea to be able to apply it in emergencies.
Check the danger signs.
Wear suitable clothing for the water.
SWIMMING POOLS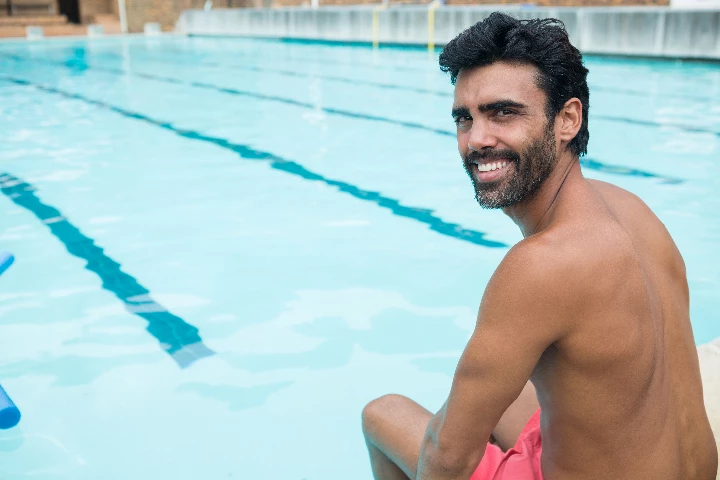 You can have fun without putting yourself in danger. Be careful and take care of your friends. Enjoy Australia informing yourself and educating yourself on water safety, to live this experience to the fullest.

To learn to swim or get comfortable in the water, start in a pool with lessons. This will help you lose fears and incorporate skills.
Read all the necessary information or ask the lifeguards.
When entering the pool, do so through the stairs or other enabled access.
If you're not very confident yet, swim in the shallow end of the pool.
For more information on water safety visit the following website: Water Safety
At ACE Australia, we will look forward to informing you of any news on this matter, and we are available to answer any questions or queries you may have in this regard.
Contact us!
#LiveTheExperience
Empecemos a conocernos 🙂
Cuéntanos sobre tus intereses y objetivos. Dá el primer paso y nosotros te acompañamos el resto del camino.