Become a professional chef in Australia
If you are one of those who are passionate about the gastronomic field, this is your great opportunity
Become a professional chef in Australia
If you are one of those who are passionate about the gastronomic field , this is your great opportunity. If you are one of those who are passionate about gastronomy , this is your great opportunity to embark on a new adventure in Australia.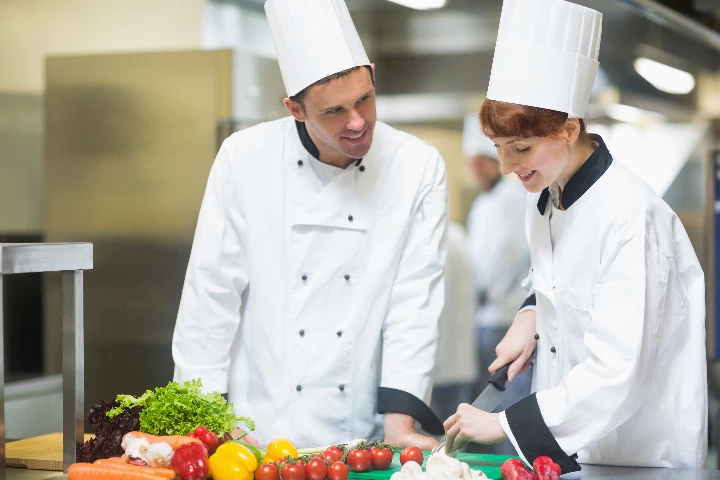 Many institutions around the country offer Commercial Cookery courses , where you can incorporate new skills and knowledge to be able to join the world of cooking.
STUDY OPTIONS
You have available vocational courses with different degrees of certification. Both will be of great help for your professional development and will offer you essential tools for day-to-day work.
On the one hand, Certificate III in Commercial Cookery is a course where you will learn to prepare dishes and different menu items in about a year. The duration of the course will depend on the institution in which you enroll and the number of hours of work experience that said course requires.
On the other hand, you have a more complete and complex option available: Certificate IV in Commercial Cookery. In this vocational course you will be taught about finances and how to run the kitchen and lead a team within it in about a year and a half.
For your comfort, there are institutions that can offer you an excellent and flexible combination between face-to -face and online modality.
Visit our website for more information on vocational courses.
PROFESSIONAL EXPERIENCE
Both vocational courses have as a requirement a number of hours that you must work in different culinary fields. This requirement is great as it will give you a lot of work experience. Once the course is finished, you will have great tools and practice in the gastronomic field.
WORK EXIT
Upon completion of these courses, you will be able to continue to develop professionally.Certificate III in Commercial Cookery will lead you to become an excellent chef or commercial cook and you will be able to work in restaurants, hotels, clubs, pubs and cafes. The Certificate IV in Commercial Cookery will make you executive chef, pastry chef, or chef de partie. In addition you will have the opportunity to supervise the kitchen, lead teams , be a area or operations manager, chef, manager in a cafeteria or why not be the restaurant owner.
WHERE TO STUDY IN AUSTRALIA
As we mentioned earlier, throughout the country there are hundreds of institutions that offer these courses, since it is a profession that is growing by leaps and bounds. You can access Commercial Cookery courses in different cities in Australia such as Gold Coast, Sydney, Melbourne, Adelaide, Perth and many more.
We invite you to see our website and find out about the different cities in Australia where you can study.
You can consult us about the different study options, cities and institutions in relation to Commercial Cookery, to start planning your trip and enjoy this extraordinary experience in Australia. Contact us and we will advise you for free and personalized.
Empecemos a conocernos 🙂
Cuéntanos sobre tus intereses y objetivos. Dá el primer paso y nosotros te acompañamos el resto del camino.