Qantas: vuelos internacionales y sus reservas reabren desde julio
La aerolínea ha reabierto las reservas para vuelos internacionales a partir de julio del 2021.
Qantas: international flights and their reservations reopen from July
Traemos buenas noticias a nuestra comunidad para empezar el año. Qantas, la aerolínea australiana, ha reabierto las reservas para vuelos internacionales a partir de julio del 2021.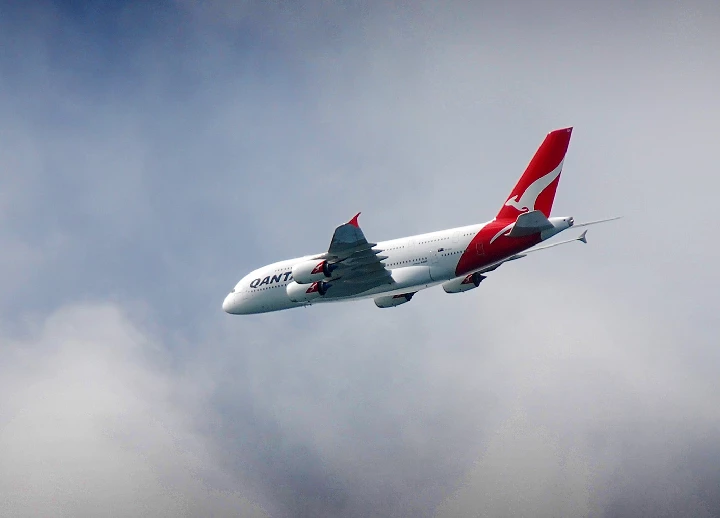 Several months passed since the airline did their regular international flights. In recent months, Qantas had few flights for repatriation to Australia, but the rest of them were suspended due Covid-19. The great news is that the reserves for international flights will reopen from midyear.
The international flights resumption will be conditioned by the Australian Government decisions, the starting date of vaccination and the reopening of the frontier, but bookings and sales operations will be a decision each airline will make.
The Australian Government remarked in several opportunities that the frontier will be closed until it is really safe for people in Australia
Han pasado varios meses desde que Qantas se encuentra sin realizar vuelos internacionales. Los pocos vuelos que han realizado en los últimos meses han sido de repatriación, pero el resto han sido suspendidos debido al Covid-19. La gran noticia, que nos alegra comunicar, es que a mediados de este año volverán a reabrir las reservas para el extranjero.
La reanudación de vuelos internacionales, se encuentra sujeta a decisiones gubernamentales, al inicio de la vacunación contra el Covid-19 y a la reapertura de fronteras internacionales, pero las reservas y operaciones de venta son decisiones de cada aerolínea.
El Gobierno de Australia, ha remarcado en varias oportunidades que las fronteras internacionales no abrirán hasta que sea realmente seguro hacerlo. Siempre han cuidado y tenido en cuenta la salud y seguridad de la sociedad en Australia como máxima prioridad.
Para continuar con alegría y esperanza, sabemos que se han realizado arreglos entre Australia y Nueva Zelanda, debido al bajo número de infecciones dentro de sus comunidades. Se ha generado una "Travel Bubble" entre ambos países, por lo tanto el gobierno continúa cuidando de sus ciudadanos, y a la vez genera aperturas importantes para su economía.
Nos sentimos cada día más cerca de poder acompañarlos en esta gran experiencia. Estás cada día más cerca de poder disfrutar de Australia.
Empecemos a conocernos 🙂
Cuéntanos sobre tus intereses y objetivos. Dá el primer paso y nosotros te acompañamos el resto del camino.