Unmissable opportunity: the key benefits of obtaining a scholarship at the best universities in Australia.
The benefits of scholarships in Australia: Educational opportunities and beyond!
Would you like to undertake a study experience in Australia, without overpaying? This article is for you!
We invite you to learn more, from 50% Scholarships, Scholarships in certain professional areas, or 35% Scholarships just for being in Australia, which is known as 'Onshore status'.
Did you know that Australia has one of the most prestigious education systems in the world? Australian universities and educational institutions have a high reputation, are recognized worldwide and have a wide range of educational offerings.
If you are an international student looking to embark on an amazing study experience without overpaying, you are in the right place! Australia provides exceptional financial support and benefits through scholarships, which can help you access exceptional higher education and benefit from the resources and expertise of Australian institutions.
In this article, we will detail the key benefits of obtaining a scholarship in Australia and how this can open doors to educational and professional opportunities.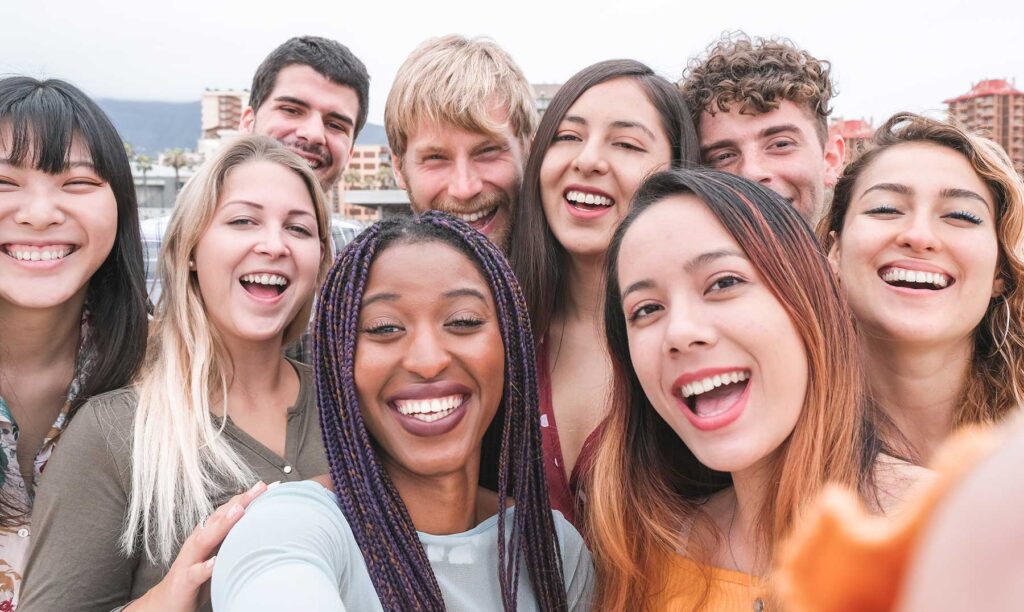 The benefits of scholarships in Australia: Educational opportunities and beyond!
Access to quality education: Scholarships in Australia allow international students to access high quality education at recognized educational institutions. These scholarships cover all or part of the tuition costs, giving recipients the opportunity to study at world-renowned Australian universities without the financial burden.
Reduced financial burden: One of the major benefits of scholarships is the reduction of the financial burden for international students. Scholarships can cover expenses such as tuition, housing and study materials. This allows students to focus on their studies and make the most of their educational experience instead of worrying about the financial aspects.
Multicultural Experience Australia is a multicultural country and welcomes students from all over the world. By obtaining a scholarship in Australia, as a student you will have the opportunity to immerse yourself in a multicultural and enriching environment. You get to interact with people from different cultures and expand your global perspective, resulting in a more enriching educational experience and an international network of contacts.
Skills and Competency Development In addition to academics, scholarships in Australia offer students opportunities to develop key skills and competencies. Many scholarships include leadership programs, extracurricular activities, internships and mentoring programs. These complementary experiences help students strengthen their curriculum, develop teamwork, leadership and communication skills, and enhance their future employability.
Access to employment opportunities: Scholarships in Australia can also open doors to job opportunities both during and after studies. Many scholarships include the possibility of internships in local or multinational companies. These work experiences give scholarship students a competitive advantage in the job market and allow them to apply their acquired knowledge in a professional environment.
Scholarship Options for Students
As we shared in the previous section, scholarships are an excellent option for international students who wish to study in Australia. This country offers a wide range of scholarships that provide financial support and a series of additional benefits. Below, we will explore some of the scholarships currently available:
Variety of Scholarships for different sectors
Depending on the type of qualification and the sector in which you wish to study, there are numerous opportunities for Scholarships for students in Australia. It is important to keep in mind that the requirements and availability of scholarships may vary depending on the university, where you are applying from (Offshore/Onshore) and the Qualification you are going to do. We recommend visiting the official websites of Australian universities for up-to-date information on available scholarships and how to apply.
At ACE Australia we can help and advise you on a case-by-case basis! In our Web Site ACE Australia, we have a section specially designed for this type of benefits and with different scholarships currently available in different institutions in Australia, which you can access through the following link. In turn, depending on the sector in which you are interested in studying, you can find different articles about the advantages of studying in sectors such as Health , Engineering , Marine Sciences among others.
Personalized advice! We invite you to contact us for the best up-to-date information available and to obtain the benefits of studying in Australia. Explore the scholarships available and take the first step towards a quality study experience in one of the most prestigious educational systems in the world. Australia is waiting for you, get ready to #LiveTheExperience.
Empecemos a conocernos 🙂
Cuéntanos sobre tus intereses y objetivos. Dá el primer paso y nosotros te acompañamos el resto del camino.